ACT Skills for OCD Recovery
Learn fundamental ACT skills for OCD Recovery and to support ERP therapy
This course is aimed for:
People who have completed ERP therapy and are looking to support this with ACT and Compassion Skills

If you are struggling with extensive mental compulsions and can't stop ruminating and analysing as you do ERP or after exposures

If your feelings, sensations or impulses are overwhelming you and making it hard to do ERP

If you are struggling to surf the urge to do physical or mental compulsions, you feel like you simply can't resist them

If you have relapsed and are looking for new skills to support your recovery and strengthen your ability to handle obsessive thoughts, let go of compulsions and focus on your values and goals and get your life back

If you are troubled by shame and self-criticism and would like to cultivate more self-compassion

If you want to connect your exposure work more directly to your values & goals, to who and what matters in your life

If your mind is resisting when you apply ERP skills and generating new or variations of your OCD fears or doubts (secondary OCD spikes)
If you are interested in this approach,
or have any questions,
we would love to hear from you
Contact us now to put your name down for the next cohort!
10 Week course, 1-hour sessions, zoom course, highly focused and practical material

Thursday Evenings 7pm GMT 

£250 for the course

Participants will be no more than 15 per group to keep the group more intimate and tailored to participants challenges

Aim – build a foundation of ACT skills to support OCD recovery and Exposure and Response Prevention (ERP) Therapy. Enable participants to be confident in applying the ACT and Compassion skills to support ongoing OCD recovery work

Topics covered include – mapping my OCD; dropping anchor in emotional storms; defusing from obsessions; 'urge surfing' compulsions; letting go of mental compulsions; accepting and taking the power out of difficult feelings; connecting to values and building valued goals; values based exposure and response prevention; using ACT skills during ERP; working with barriers to recovery and unhelpful beliefs; using workability and values as a powerful motivation source in ERP; connecting to values; developing self-compassion as an antidote to shame; gratitude and savouring to enhance recovery. 

You will receive resources to support the process – guided audio practices and worksheets

Sessions will be recorded and replays will be available at a later date (it is recommended to attend as many sessions on the day as possible)

Q and A and troubleshooting session later in the course. 3 month follow up session to check-in

Private Facebook group to support ongoing recovery work

I have worked with other clients going through ERP therapy alongside our sessions, if you and your therapist are happy for you to attend then you can do this alongside therapy

There will be a screening questionnaire and assessment form sent out prior to the course

The course is run a number of times a year depending on interest and Jonny's work and family schedule

About your facilitator – Jonny is a highly experienced ACT and Compassion Focused Therapist (CFT) with a history of his own difficulties with OCD. He has worked in the NHS and private practice and is also an associate with the highly respected CFT Organisation Balanced Minds. He is supervised by 3 published and internationally recognised experts in ACT and CFT and has trained with the developers of both ACT & CFT. He has appeared on the brilliant OCD Stories Podcast a number of times and is the camp therapist on the OCD Stories camp.
A sample of audio recordings to help guide you in your meditation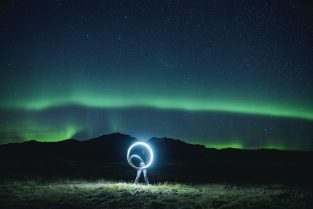 Values Based Exposure (10 Mins)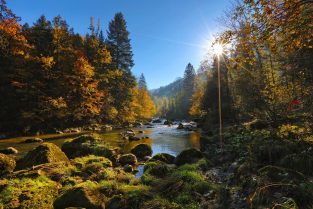 Dipping Into the Stream (5 Mins)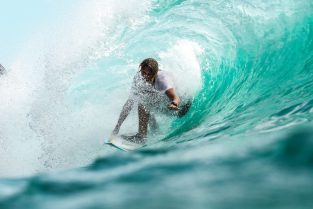 Urge Surfing (5 Minutes)