I am a big fan of the short mindfulness practices that you can integrate into your day. Exercises like the STOP practice, the 3 minute breathing space and the self-compassion break. I often say to participants in our 8-week courses to try to get your 'five a day' of these short mini-mindfulness practices. A lot of people struggle to keep a consistent daily practice and these short practices can still strengthen your abilities in mindfulness, even if you are struggling to sit for 10 or 20 minutes daily.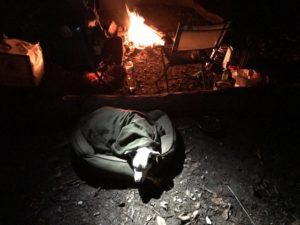 You can link these practices with simple daily tasks like brushing your teeth, showering, having a cup of tea, waiting for your computer to turn on, queuing (a particular favourite of us Brits) or travelling on a busy commuter's train. They are also a useful way to prepare for a stressful event, you can do the STOP practice before a difficult meeting, presentation or conversation. They can also be used to help manage stress throughout the day. Try to get your five a day of mini mindfulness practices (like you would your fruit and veg) and see if it is useful for you.
My own version of a mini mindfulness practice is TLC. I think the name is useful to give a sense that this practice is your way of being kind and supportive to yourself. Here are the stages:
Take a deep relaxed breath– this can be one breath or as many as you need. You can use a s

oothing breathing rhythm

. Check out a lot of information about the power of breathing at Emma Seppala's brilliant website
Label what's happening in your emotions and thoughts. For example, silently say to yourself 'I'm feeling stressed, I feel tension in my chest, my heart rate is up and my thoughts are catastrophising' and then bring your attention back to what you are doing. Matthew Lieberman's brilliant work has shown the power of affect (emotional) labelling
Compassion, give yourself compassionate self-talk and behaviour. Use a gentle compassionate coping statement like 'this is painful, but I can handle this' and make sure your next steps reflect compassion and kindness to yourself in the long run.
So why not give it a try and see if you can get your 'five a day' of mini mindfulness practices like TLC. You can set reminders on your phone, you can put reminders in your house or you can link it with behavioural habits you already have like brushing your teeth. Give yourself some TLC today!